The band James did another football song…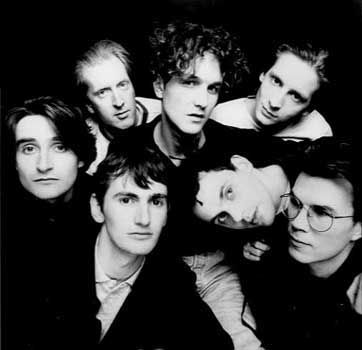 Actually they did this one before they did the other one.
I thought I was very familiar with the band's output but obviously not familiar enough.
The tune, which can be found on the B-side of the single Seven* wasn't actually about football but about the state of human evolution.
* and on Ultra: B-Sides CD
Alright then…
—
When you read the lyrics and hear the track though because of the repetitive chant-like chorus at the end it is very much the archetypal footie song;
»
James – Goalie's Ball
Thanks once again to sdg for mailing me about this one – and for…
Extra Time:
This post doesn't end there though.
Whilst searching around for more info about the Goalie's Ball song I stumbled across this place. If you are a fan of the band it is a gold mother mine.
From there I discovered the original 1989 version of their biggest and most well known song. This was originally released on Rough Trade before they signed to Sire Records and it was remixed and re-released.
The original Rough Trade single cover, as pointed out by sgd featured a Leeds United 'keeper.
Bonus points to anybody who can name this player.